Indonesia Fast Track
Airport Meet and Assist
VIP Fast Track Assistance at Indonesian Airports
CHECK PRICE
BOOK NOW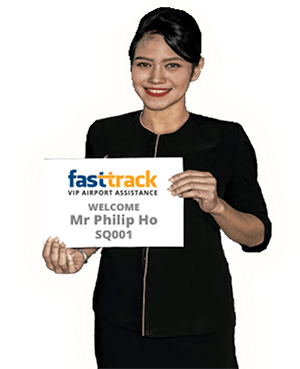 Indonesia Airport Meet and Assist services for any traveler, on any airline, in any cabin class.
Indonesia has large and buy airports in Bali & Jakarta. Booking a Fast Track Meet and Assist Service will make passing through the airport quick and easy. Indoensia Fast Track local greeters help avoid the lines and make for a quick arrival, a smooth departure, or a successful connection.
Fast Track's service in Jakarta include Executive, VIP and VVIP services, include security and police escort. Meet and Assist  includes greeting at the airbridge, and fast-tracking help through border controls & porterage. Our reservation team & booking system will help you book the exact service you need.
Meet & Greet service at international Indonesian airports CGK, DPS
On arrival Indonesia Fast Track's English speaking greeters will meet you near the air bridge. They will assist you through any passport or visa control, and escort you to the baggage and customs area. They will help find your driver, or if you booked a connection, check in for your next flight.
On departure, they will contact your driver, will assist you through check-in and immigration, and will take you to your airline lounge or the boarding gate.
For connections, the greeter will meet you near the air bridge and will guide and escort you through the arrival, departure and transfer processes needed for your connection, right through to your airline lounge or the gate.
For more than 10 years our Airport Assistance and Booking Team has assisted thousands of travellers pass smoothly through busy airports. Before you book, Fast Track's tools and expert staff will help you understand and choose the exact service you need at the lowest possible cost.
Fast Track services are available to any traveler, on any airline, and in any cabin class, and in all major airports around Asia, the Middle East & Africa.
In Indonesia we serve the airports of CGK, DPS, SUB, BPN, BDO, JOG and most other airports with international flights. We offer travelers VIP meet & greet concierge assistance in each of those airports' international and domestic terminals.
Fast Track serves all the main airports in Indonesia including Jakarta Soekarno-Hatta International Airport (IATA Code CGK), Bali (IATA Code DPS) and Surabaya (IATA Code SUB) Airports.
Jakarta, handling 63 million passengers per year it is the largest and busiest airport in Southeast Asia and among the Top 20 busiest airports in the world. It is also ranked 7 th most connected airport as a leading "megahub" in the Asia Pacific region.
Jakarta Airport earned the Aga Khan Award for Architecture in 1995 for its Javanese-style terminal buildings set in tropical gardens. It also earned World's Most Improved Airport in 2017. It has a hotel, golf course, lounges and shops. However, the three terminals and two runways struggle to accommodate the 81 aircraft movements per hour. A third runway is due for completion in 2019 but the best way to navigate through the airport in the speediest time is via our VIP Meet and Assist Services and Fast Track Immigration.
Bali Airport, also known as Gusto Ngurah Rai International Airport, is Indonesia's second busiest handling 22 million passengers in 2017. It was awarded World's Third Best Airport in its category in 2016. The airport is close to the tourist resorts around Kuta (2km away) and 11km (7 miles) south of Denpasar.
The 2014 terminal is modern with a traditional Balinese exterior and decorative Garuda statues inside. Serving East Java, Surabaya Airport is 12km (8 miles) from the city. Opened as a naval air base in 1964, it added an international terminal in 1990 and expanded again in 2014. It now handles 21 million passengers a year and a third terminal and two more runways are planned. It was awarded World's 7 th Best Airport for Service Quality in 2015.